Richmond Symphony Chorus rebrand for their 50th anniversary.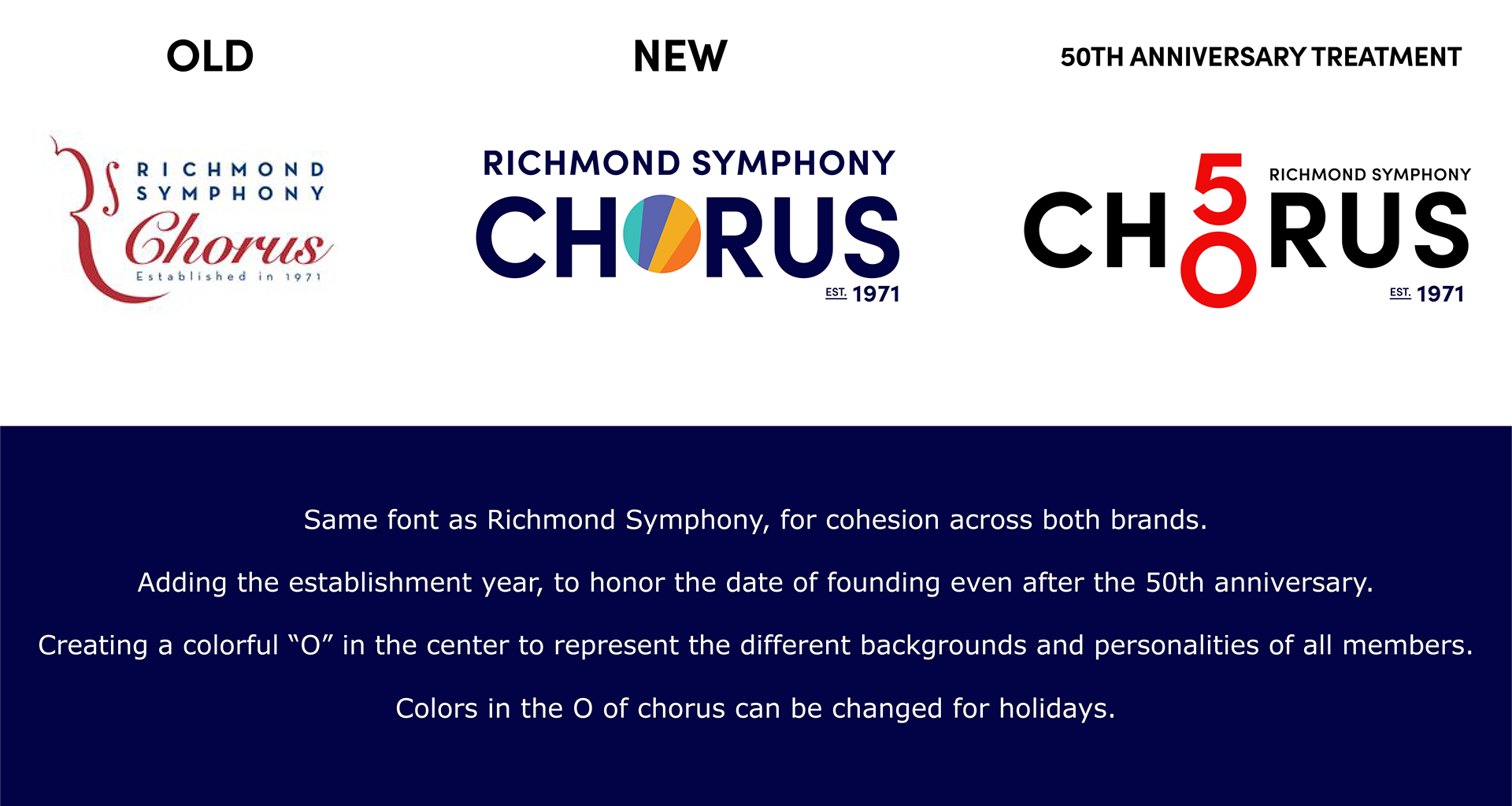 The new logo lives on Richmond Symphony Chorus' social media pages, merchandise, letterheads, and playbills.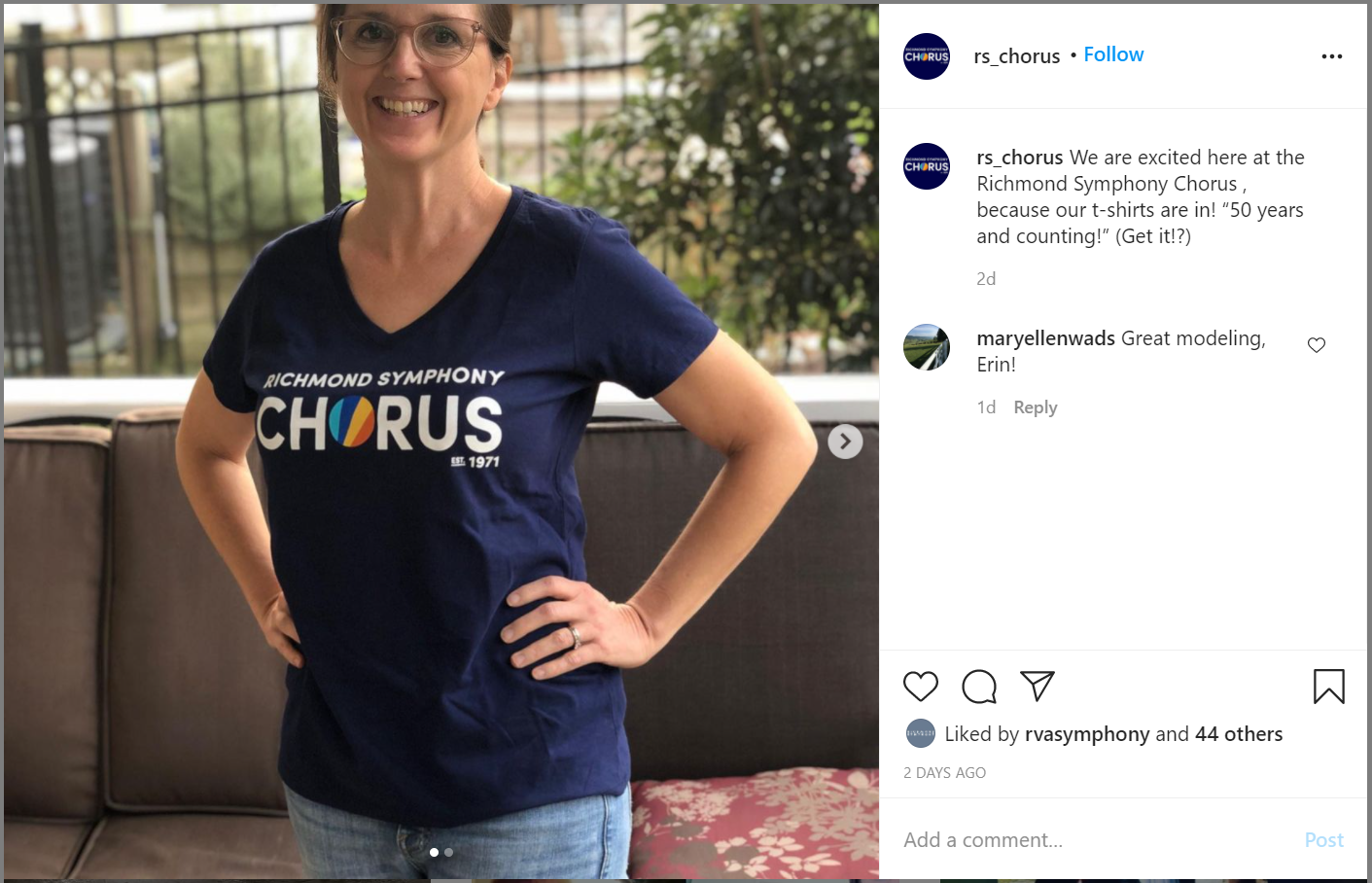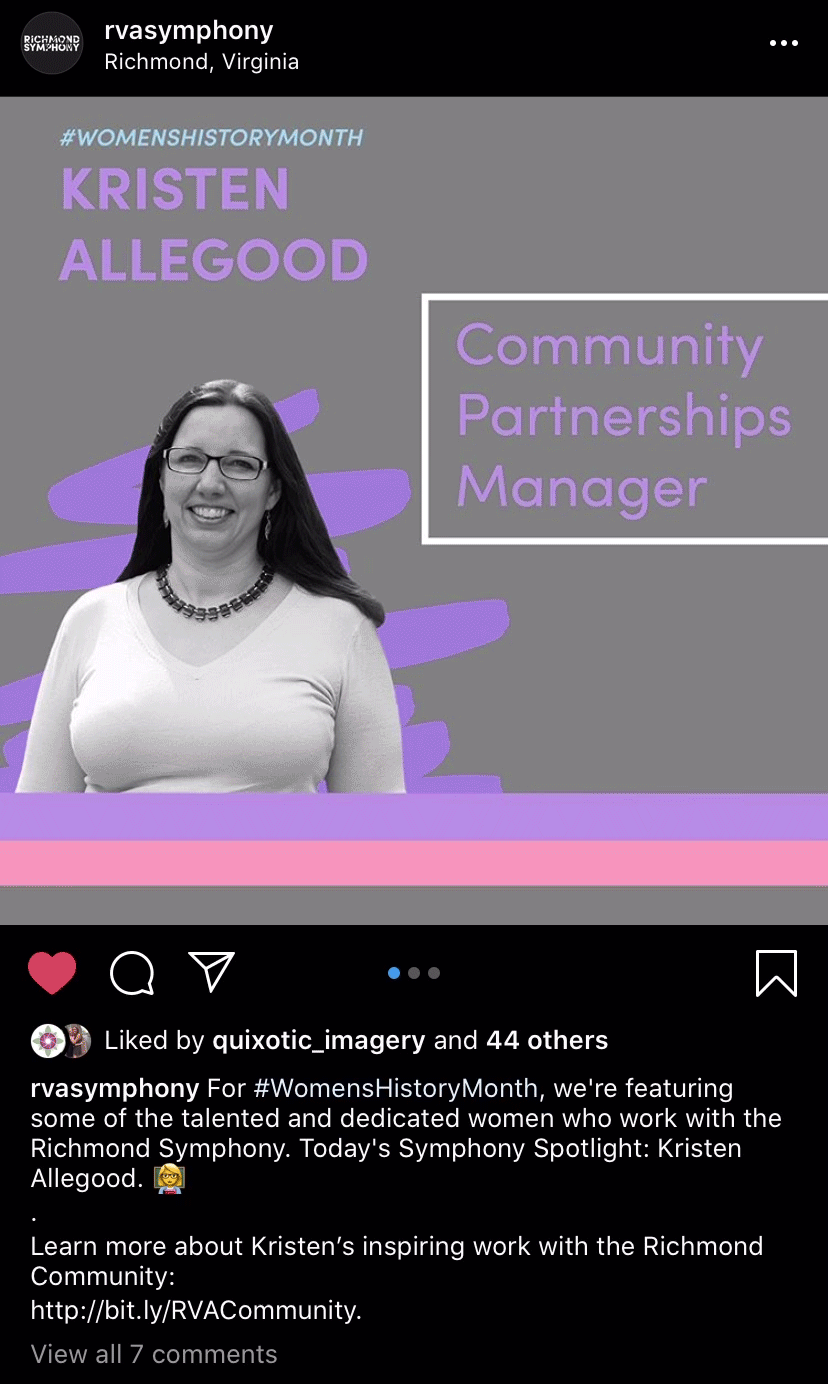 Women's History Month Instagram Campaign
Goal

: Highlight our female employees and their contributions to the Richmond community.
Method

: Scrolling carousel series featuring 5 different women in the company.
Strategy:
Use interconnecting pink, purple, and blue lines to represent all women.